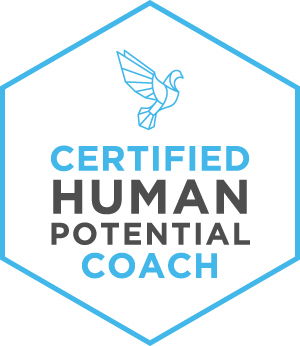 I'm not an expert, unless it's about me. I'm not going to pretend to be your expert either. That's on you. I spent thousands of hours, read hundreds of books, attended workshop after workshop, only to find out, I was wearing the ruby red slippers all along. For those of you too young to remember the Wizard of Oz, I'm referring to a young girl named Dorothy. She desperately just wanted to go home, after a violent tornado landed her in another world. Her search leads her on many adventures, but come to find out, she was wearing her ticket home the whole time. Click your ruby red slippers 3x and home you go.
Do you want to know who you are? Do you want to remember? Do you want to go home? I can help you. Not because I'm an expert. I'm simply a little further down the trail. I only want to help you find YOUR answers. How do we do that? We cut thru the lies. We cut thru the BS. We look at the thoughts, beliefs, habits and patterns that keep you spinning your wheels. We discover who you really are, and with that, you find amazing freedom. You may even find happiness.
It's going to require commitment. It's going to be uncomfortable. Healing, means feeling and you are not going to be able to escape it, if you want to unlock your true power. I've walked it. I remember now. I want you to remember too and I'll help you get there.
I started this part of my journey in 2012 after my husband of 22 years decided that our seemingly happy life, wasn't so happy after all. He filed for divorce and saved me. That action, which seemed harsh and cruel and unloving at the time, led me here. I'm a better wife now (to a new husband). I'm a better mom to three beautiful adult children. I'm a better life coach. I'm a better human, but really I'm not any of those things. Those are just roles. They aren't who I am. This is who I am:
Love is. I am love.
I am an embodiment of love. A humble student of Jesus Christ. A powerful child of God.
I soar, fearlessly forward, creating a path of light, warmth, compassion and kindness. I am here to serve, guide, nurture and love all living things.
I am a messenger of God, sent here to help others remember who they really are; to open their eyes, to heal their separateness, to spread the truth, live in unity, accepting all and acting in unconditional love.
I am a loving, kind, understanding and accepting mother who lights the way for her children, as together we grow, find the truth and break generational chains to help change the world forever.
I am a supportive and loving wife who cherishes her husband, while encouraging and loving him so he too may grow and act in his fullest potential.
I am the best version of me and I help people find their own unique and magnificent best version of them.
My parents named me Angela. I am loved. I am loving. I am love.
If you want to figure out who you are, I can help, but this journey isn't for the light of heart. I'll give you everything I have, if you promise to give YOU everything you have. If you fail to commit, we wait until you can, and for some people, that won't be in this lifetime. If you aren't prepared to feel the painful feelings you buried, then honestly, I don't want to get started. This journey will change you. If after a 6-month commitment to you, and then to me, if you haven't made any progress; if there is no growth; if you aren't closer to self-discovery, then I'll coach you for another 6-months for free.
If you want to see if you qualify. If you want to know if you are ready, start with a free consultation. I also may not be the right person to help you. Either are okay. You are okay. This is your life. Your journey and if our paths are meant to cross, there is nothing that will stop it.